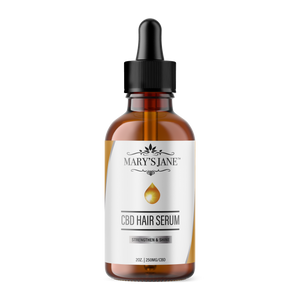 Hair Serum
Sale price Price $65.00 Regular price Unit price / per
My Hemp extract Hair Serum is a soothing, rich, luxurious serum designed to be readily absorbed in wet or dry hair. Formulated to strengthen and shine, use daily on hair tips, and nightly massaged into the hair follicle and scalp for best results. 
I crafted my serum to deliver unparalleled hair health, strength, and repair. 100% Therapeutic grade essential oils Ylang Ylang, Lavender, Cedarwood, and Rosemary delight the senses of my superior blend! Cherish your hair with my Hair Serum, formulated to promote lustrous and healthier hair growth. Your hair will thank you later.
Ingredients:
Sesame Oil
Hemp extract isolate
Organic Ylang Ylang
Organic Lavender
Organic Cedarwood
Organic Rosemary
100% pure therapeutic grade essential oil
Contains 250mg Hemp extract per bottle
Non-psychoactive, Hemp extract cultivated in the USA. It contains no THC.
Lab-tested to ensure purity and potency
Naturally scented with 100% therapeutic grade essential oils
Vegan, Alcohol-free
DIRECTIONS FOR USE:
For a therapeutic experience, distribute evenly and massage into scalp, work into ends, allowing to sit for a minimum of an hour or preferably overnight. Shampoo and rinse. You canApply directly to wet or dry hair and wear as a serum. Or cocktail into your favorite hair products.  Ideal on tips after heat exposure. 

*These statements have not been evaluated by the Food and Drug Administration. This product is not intended to diagnose, treat, cure, or prevent any disease.